AluminumCanCraft.com

Finished items available here
Soft Drink and Beer manufacturers often change the design of their cans, therefore making many of the finished items available
"Limited Editions"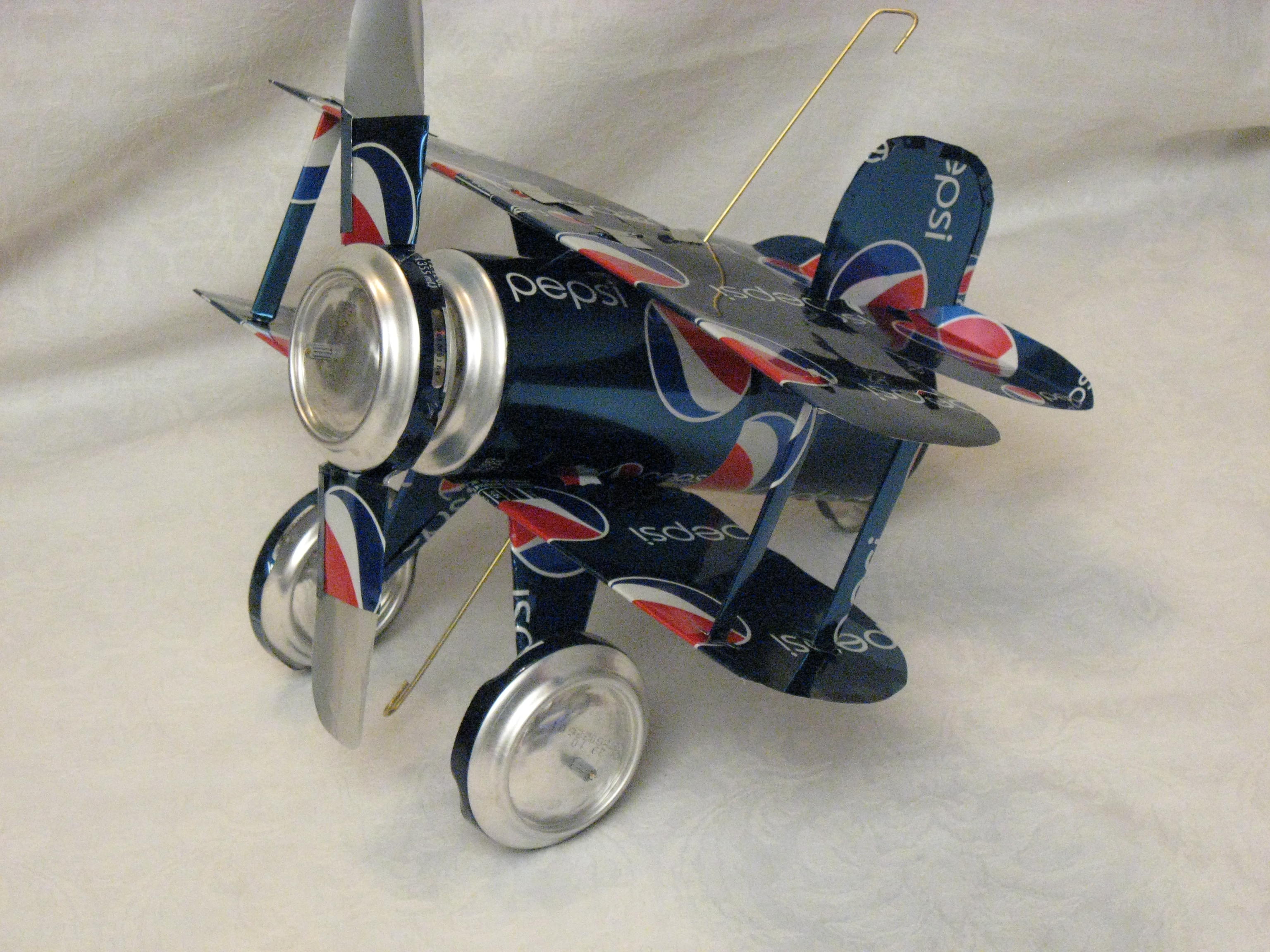 <![if !vml]><![endif]>

The Bi-Plane Manual Download $15.00

(Will be emailed to you within 24 hours)




If you don't recieve it within 24 hours, check your spam. Thank You

<![if !vml]>
<![endif]>The Bi-Plane is the best seller. The propeller spins freely and the wheels also move. If you hang it outside, the bi-plane will try to take off when it is windy. If you make the bi-plane for a gift, before the final assembly, you can write (engrave) a special greeting on the bottom of the wing. The 1st one you make won't be perfect. You will get comfortable with the aluminum when making the 1st one. The 2nd one will be great and you can still recycle all the scraps.
Parts Needed


Screening Spline
Hobby Wire
2 Beads
12 Cans

Tools Needed


Hammer
Long Nose Pliers/Cutter
Center Punch or Nail


X-acto™ / Razor Knife


Scissors
Eye Protection
Ruler/Tape Measure
G
allery
(Some brands you see here are available in Etsy)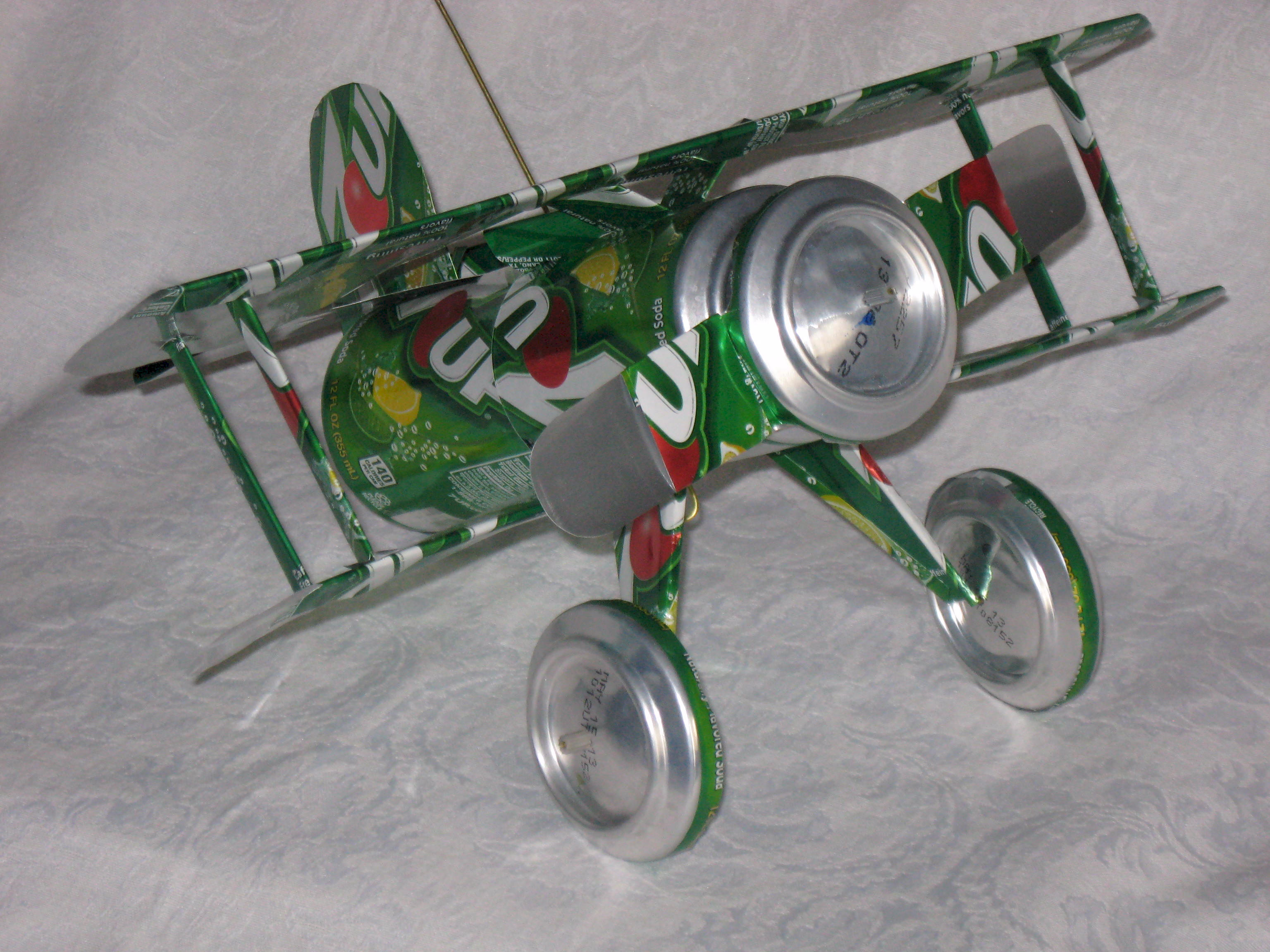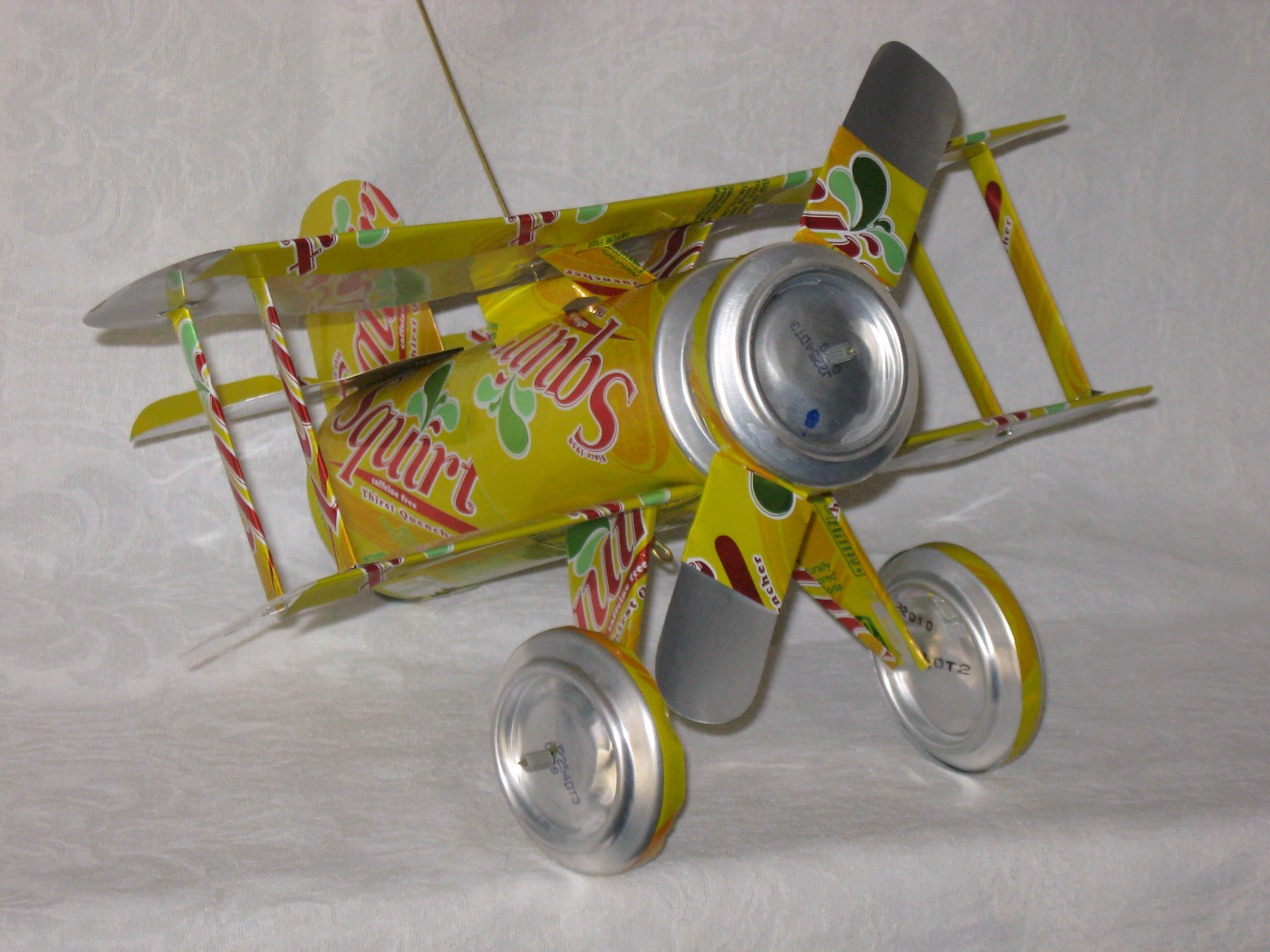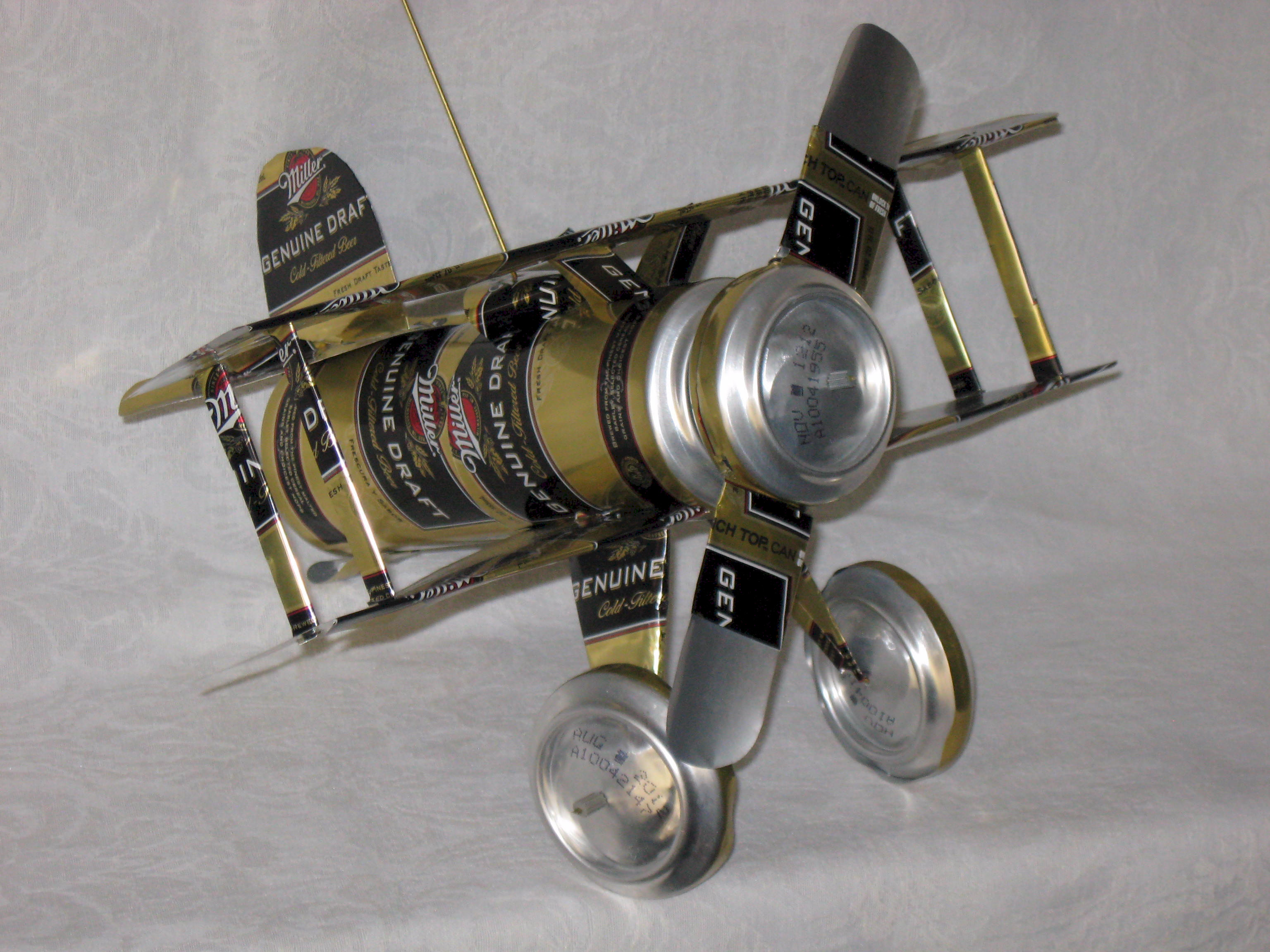 7 UP SQUIRT MILLER DRAFT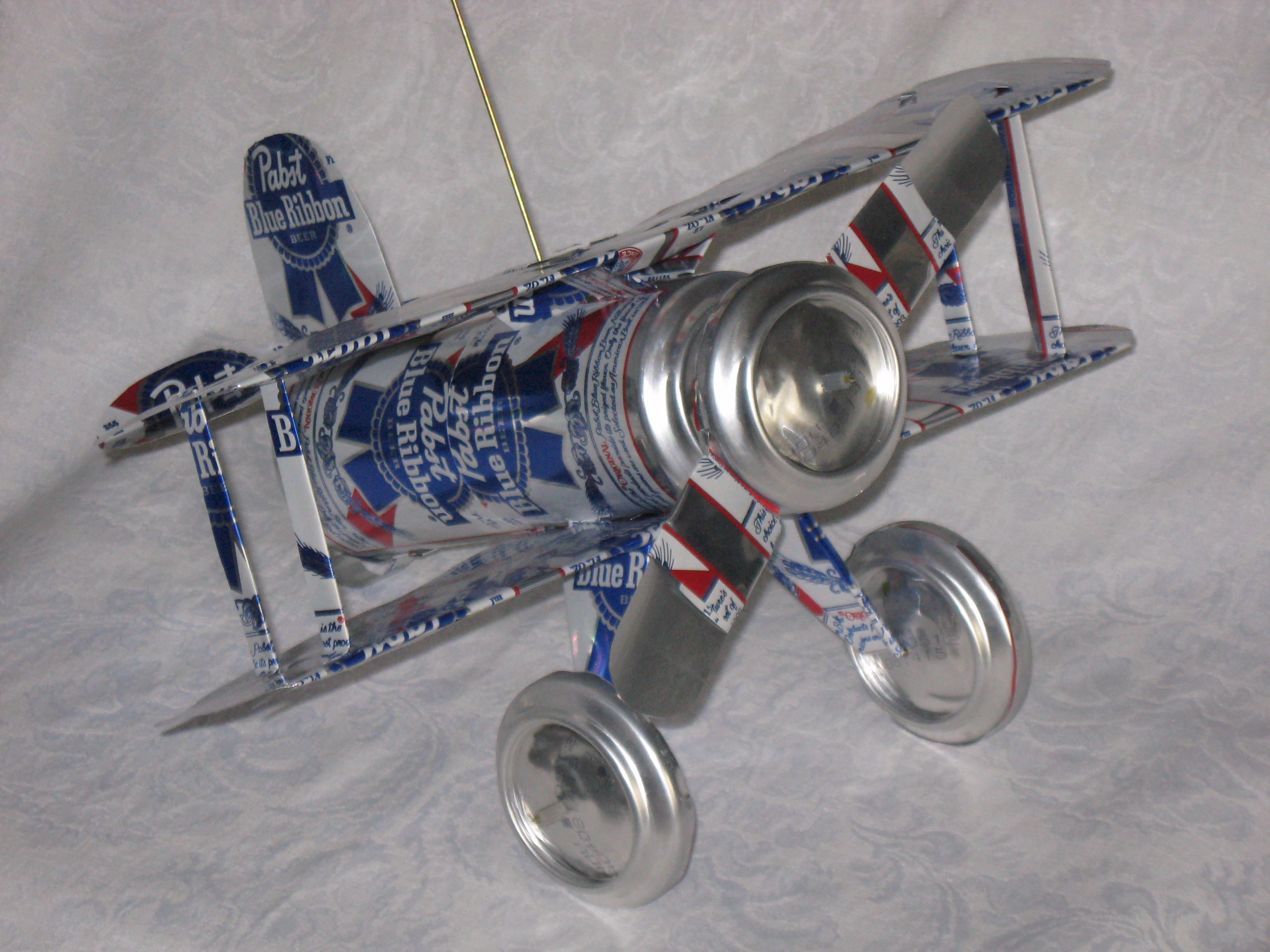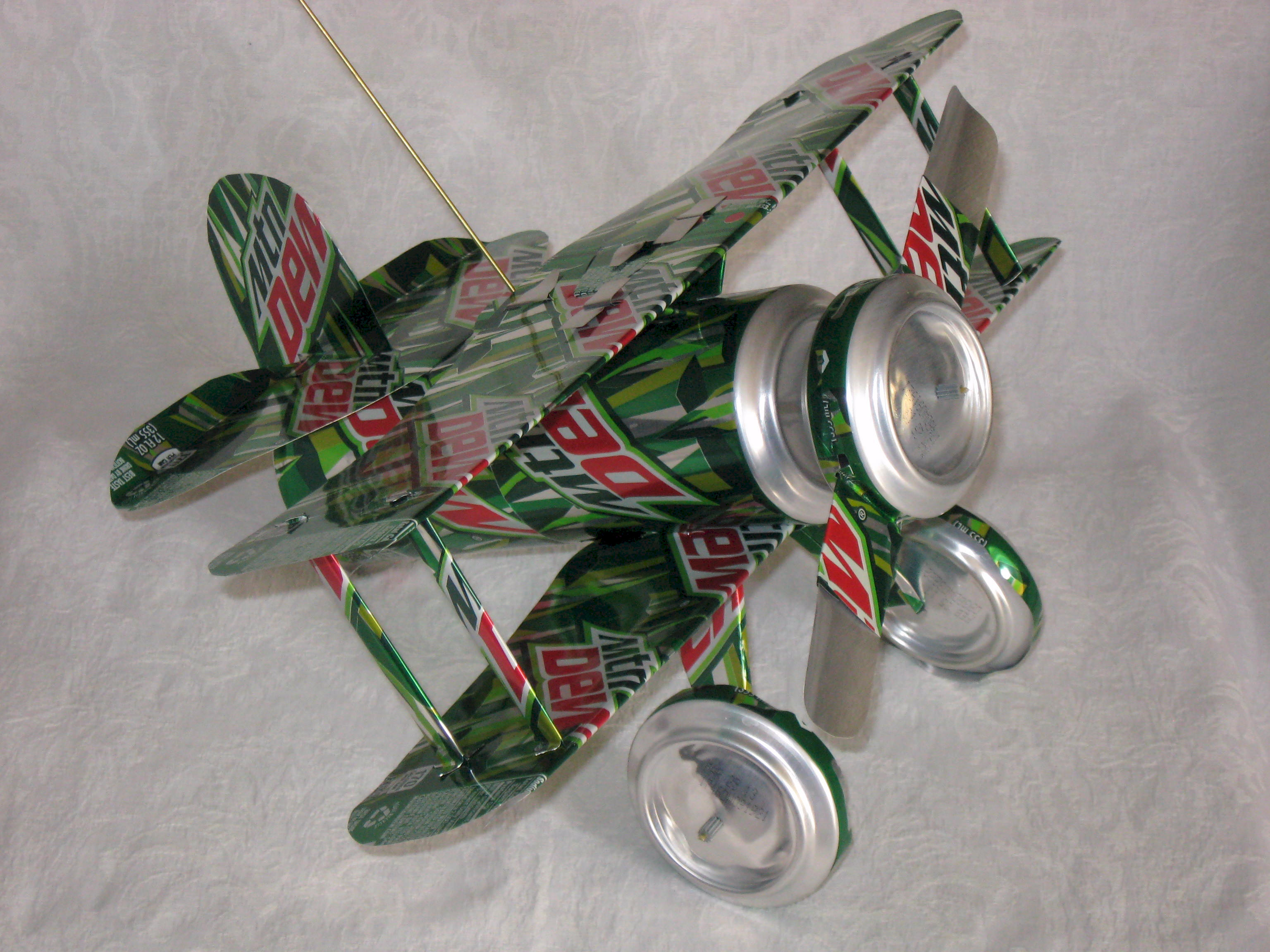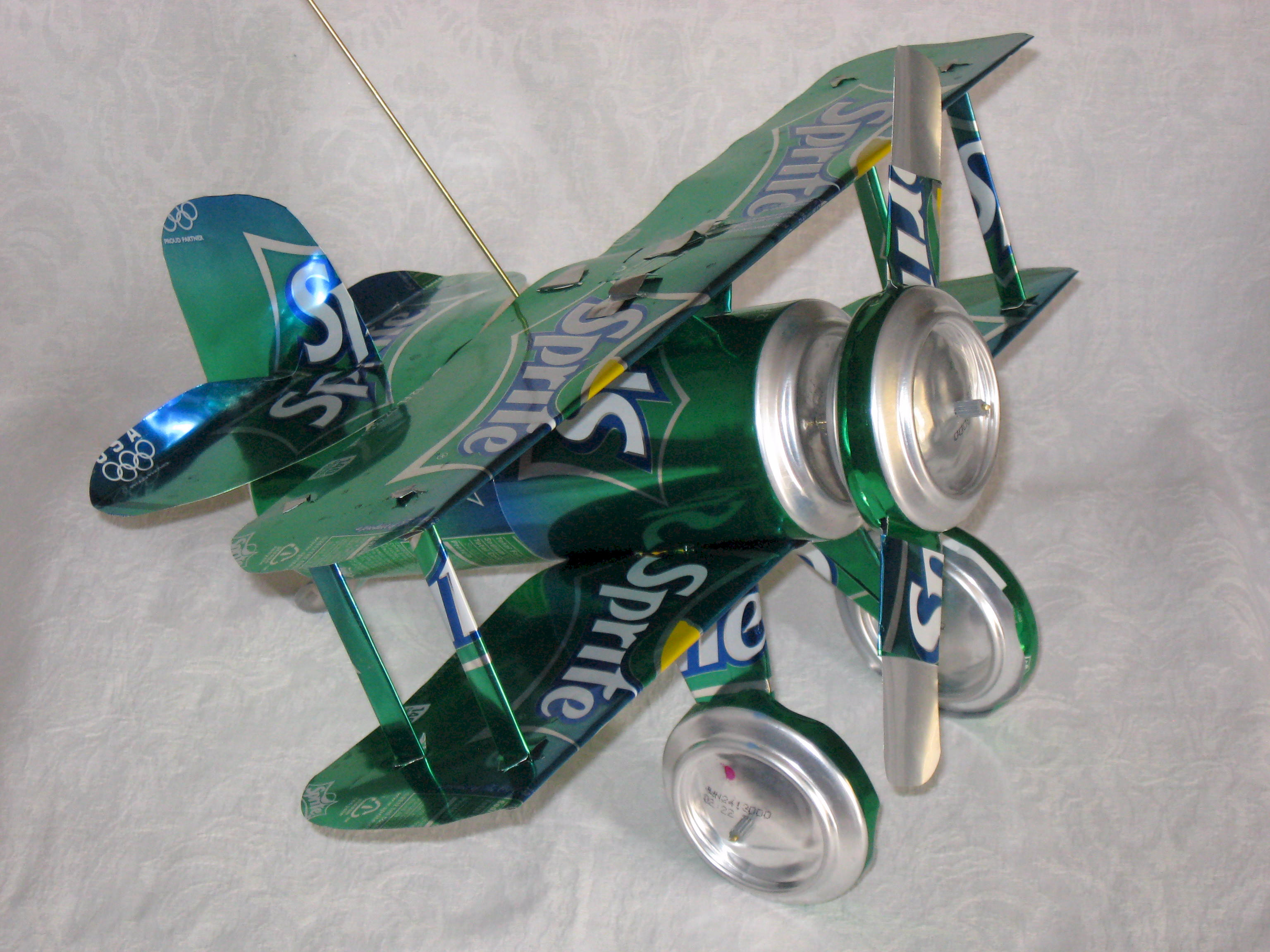 PABST MTN. DEW SPRITE